Abby Ruiz

's Fan Club site!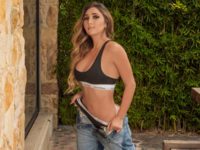 Welcome to my Fan Club! This is my place to connect and share with all my favorite fans. Members get a 5% discount on my shows and VODs, plus I can give you free Members Only shows and you'll show up in my room in my special fan font color.
great training day Date: 03/03/18
today was a very good morning in which I performed many different activities I woke up very early I had a delicious breakfast I prepared to go to the gym and I went to dance classes to prepare me... ...
Read More